The Underground Cookery School, situated in the heart of the City Of London, provides unique team building and party events for those with a love of food!
Want a fun hen party experience? Looking for an unusual team building event?  Want to celebrate seasonal events with your team?  We're offer top class cooking classes in London, specialising in team cooking experiences that are tailored to your requirements.
Hosted in one of our professionally equipped kitchens, you will get to prepare, cook and eat top quality good in a relaxed and friendly atmosphere.  Under the guidance of our fully trained professional chefs, you'll learn the trade secrets in how to present simple dishes to Michelin standards.
Our experienced "Front of House" team will be on hand to do all the washing up during the practical cookery session, as well as serving your meal and fine wines once you've sat down to enjoy the banquet you have just created.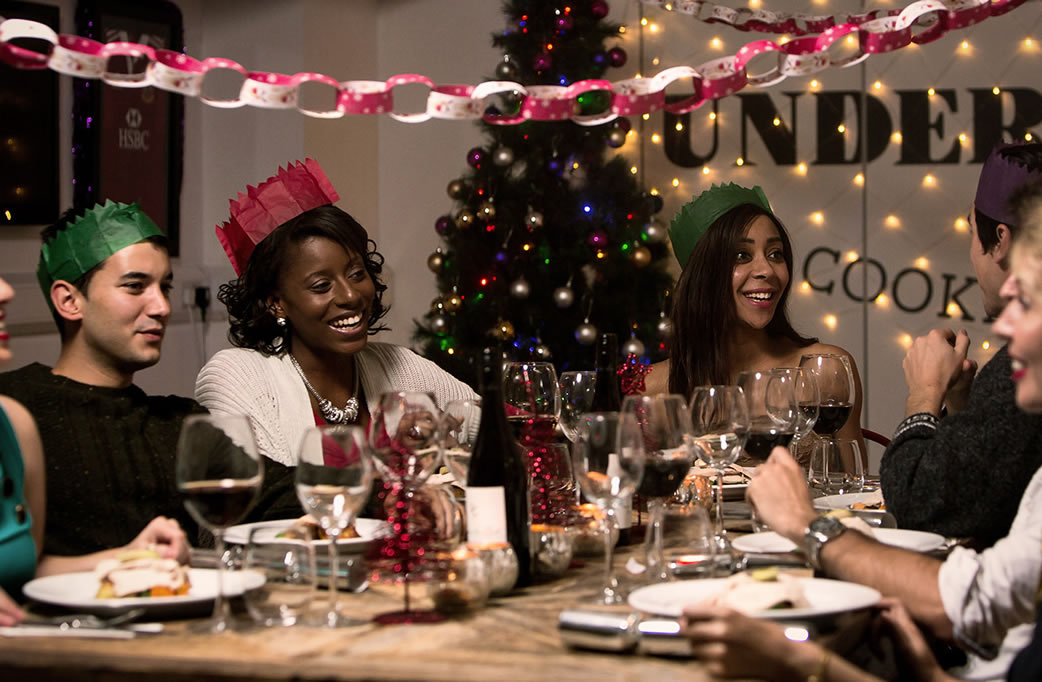 Celebrate Christmas with your team with our unique office christmas party experience.  Prepare, cook and eat a fabulous festive meal in our fantastic purpose built kitchens.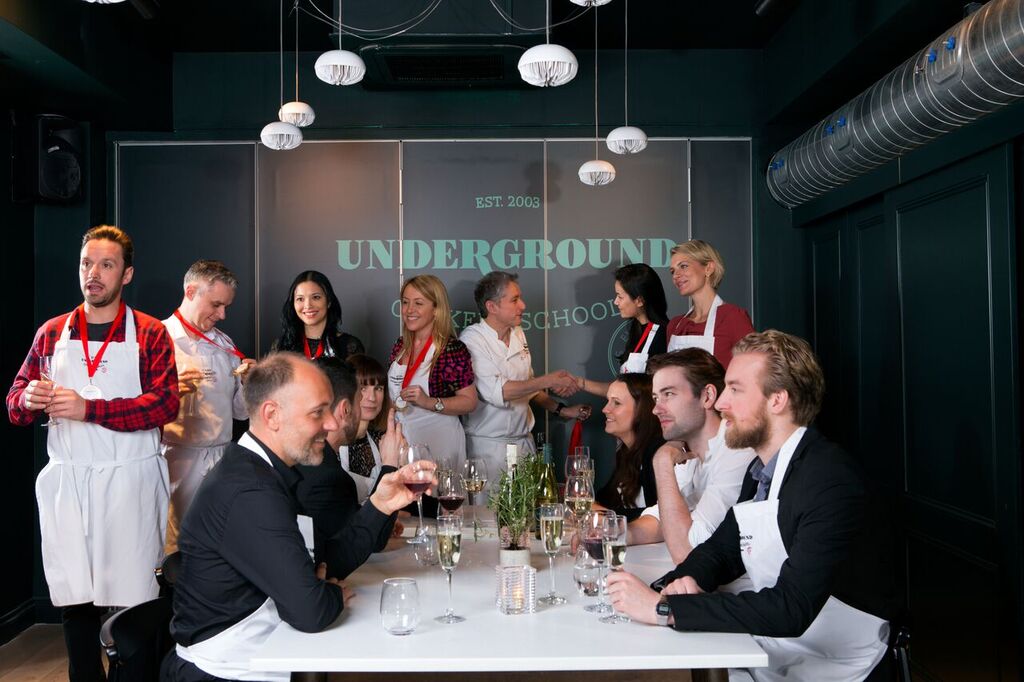 Unique corporate team building events in the heart of London. Relax, cook and eat with your team and learn a few new skills along the way!